Are Natural Cures Bad for Your Health?
When Sarah Berry, 36, wanted to shed some extra weight eight years ago, she turned to Hydroxycut—a supplement promising speedier results than dieting alone. To her, it seemed like the natural choice. "I tried to avoid medication whenever possible—even a pain reliever for a headache—but I figured an herbal product like Hydroxycut was safe," says Berry, a marketing manager who lives in Valencia, California. She used it on and off for the next five years. "I'd take breaks because I was getting a jittery feeling and strange heart flutters," she says. She'd finally quit for good before she was diagnosed with ventricular tachycardia, a condition characterized by a rapid, irregular heartbeat.

Berry later did some research online and was stunned to learn that last year the U.S. Food and Drug Administration (FDA) warned consumers to stop using certain Hydroxycut products—including one that contained the same ingredients as the product she'd used—after the FDA received reports of serious health problems, including cardiovascular issues and liver damage.

Go to any health-food store, pharmacy, or supermarket, and you'll see shelves filled with natural remedies, from herbal weight-loss products to vitamin formulas designed to fight colds. Women like Berry are drawn to them, thinking that they're healthier than prescription or over-the-counter drugs. But there's danger in assuming that just because a product boasts "natural ingredients," it's good for you or even safe. "It's ironic that many women, in an effort to avoid toxins, are increasing the odds of putting questionable ingredients into their bodies by taking unregulated supplements," says Alexander Kulick, MD, an integrative-medicine specialist and internist in New York City.

You don't have to skip supplements entirely—or freak out if you take them regularly. After all, research shows that some can truly be effective. But how do you know what's OK and what isn't? Here's what you need to know before you pop another pill.
Are they safe?
If you've been turning more and more to "alternative" treatments, you're certainly not alone: 65 percent of American adults identified themselves as supplement users in a 2009 survey from the Council for Responsible Nutrition (CRN), a trade association representing dietary-supplement manufacturers and ingredient suppliers.

It's no wonder these products have become so popular. From our food to our household cleaners, we're seeking fewer synthetic ingredients and more natural ones. Meanwhile, the recent recalls of popular OTC medications, not to mention headlines blaring the side effects of prescription drugs, have many people seeking safer options.


But the truth is, OTC and prescription drugs are far more heavily regulated than supplements. To get FDA approval, a drug company typically spends millions of dollars and years of research in clinical trials to prove their product's safety and efficacy. Dietary supplements, however, can be sold without such vetting: The 1994 Dietary Supplement Health and Education Act (DSHEA) created new regulations for the safety and labelling of supplements, but did not require manufacturers to get FDA approval before bringing their products to market. "The burden of proof is on the FDA to prove a product is unsafe in order to remove it," says Tod Cooperman, MD, president of the independent testing organization ConsumerLab.com. The Hydroxycut products recalled in 2009, for example, were on the market for years before the FDA issued its warning and the manufacturer pulled them. (Iovate Health Sciences Research Inc., which manufactures Hydroxycut, told Health: "Iovate continues to strongly believe that the products recalled on May 1, 2009, were safe …and the company made no misrepresentations pertaining to [their] safety and efficacy. ... All of the related Hydroxycut-branded products have been reformulated....")

What's more, the FDA doesn't have the authority to recall these products—it can only warn consumers and request that the manufacturers issue a voluntary recall. In fact, until December 2007, supplement makers didn't even have to inform the FDA if they received reports of adverse events, such as severe liver damage or stroke. Since then, the FDA has reportedly received almost 2,000 reports of problems from manufacturers, consumers, and health professionals. But this information usually isn't available to the public unless the FDA has issued an advisory or recall notice, so you may not realize when a supplement you're taking has been linked to serious health concerns.
What's in that pill?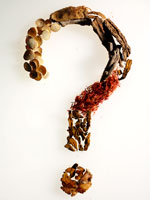 One potential cause of scary side effects: contaminants. In May, American Herbal Lab Inc. recalled Vita Breath—a dietary supplement marketed as an asthma remedy—after the FDA was notified about a patient with lead poisoning who'd reported taking Vita Breath and two other herbal products. As it turned out, a sample of the supplement contained more than 10,000 times the FDA's recommended maximum level of lead in candy. (American Herbal Lab Inc. did not respond to Health's multiple requests for comment.)

Also alarming: Some natural remedies may contain the very drugs their customers are trying to avoid. On July 16 of this year, the company J & H Besta Corp. recalled one lot of its Slim-30 Herb Supplement after FDA tests showed that the product contained traces of sibutramine, a prescription appetite suppressant that has side effects including increased blood pressure and heart rate. (In a press release, the company noted that it has "received no reports of illness associated with these products" and that it "deeply regrets any inconvenience caused to ... customers.")

"There are prescription drugs in some supposedly natural supplements," says Pieter Cohen, MD, assistant professor of medicine at Harvard Medical School. "Some manufacturers have made it more difficult for the FDA to detect undeclared ingredients in their products by creating pharmaceutical analogues—they take the formula for an approved prescription drug and alter a few molecules, which makes the drug undetectable but basically creates a new prescription-strength drug that hasn't been tested by anyone." And that has the potential to create new side effects, Dr. Cohen says. The results can be shocking. "I've seen cases where people came into the ICU confused and lethargic—it turned out they were taking supplements contaminated with benzodiazepines, which are chemically similar to Valium," says John Papadopoulos, PharmD, director of pharmacotherapy at the New York University Langone Medical Center.

In 2006, the FDA issued warnings about two Brazilian dietary supplements, Emagrece Sim and Herbathin, that contained prescription ingredients as well as fenproporex, a substance that's converted in the body to amphetamine. "I've had patients who lost their jobs because they were taking weight-loss supplements that contained hidden amphetamines, and they didn't realize it until they tested positive during routine work drug tests," Dr. Cohen says. In fact, he says, weight-loss, sexual-enhancement, and bodybuilding supplements in particular are often tainted with prescription medications, steroids, or analogues, so be wary of those.
Do they work?
Even if a product isn't contaminated or unsafe, there's no guarantee that it's effective. A German study presented in July at the International Congress on Obesity tested nine dietary supplements marketed for weight loss—including L-carnitine and polyglucosamine—and found that none worked any better than placebos. In fact, of the more than 54,000 dietary supplements comprising the Natural Medicines Comprehensive Database (an online encyclopedia of natural supplements), only about a third reportedly have research backing up their safety and efficacy.

Despite that fact, you'll still see claims trumpeting products' supposed ability to burn off pounds or cure colds. Last year, the home-shopping channel QVC Inc. agreed to pay $7.5 million to settle Federal Trade Commission (FTC) charges that it made false and unsubstantiated claims about two weight-loss supplements, a skin cream, and an energy supplement in violation of FTC rules. In 2008, the makers of Airborne—a multivitamin and herbal supplement touted as a "miracle cold buster"—agreed to pay $23.3 million to settle a lawsuit over false advertising. Still, "after the lawsuit, which basically showed the company didn't have clinical research to back up its claim, people come to me swearing Airborne works," says Mark Moyad, MD, Jenkins Director of Preventive and Alternative Medicine at the University of Michigan Medical Center.

Even when a substance does work, products containing it may not include the amounts manufacturers claim, let alone enough to have an effect on your body. Probiotics, for example, have been shown to ease symptoms of irritable bowel syndrome and reduce diarrhea, but some supplements don't contain the number of viable organisms listed on their labels; in a 2009 ConsumerLab.com report, nearly half of the probiotic products tested contained only 7 to 58 percent of the amount listed on the label. (Two that ConsumerLab.com found did live up to their claims: Phillips' Colon Health and AdvoCare ProBiotic Restore.)
There is some encouraging news: As of June 25 of this year, all companies manufacturing dietary supplements must comply with new, supplement-specific good-manufacturing practices established by the FDA. These require supplements, like FDA-approved meds, to be produced in a quality manner, be free of contaminants or impurities, and be accurately labeled. In fact, the FDA has several dozen enforcement agents making visits to factories, checking for breakdowns in compliance, confirms Siobhan DeLancey, a spokeswoman for the FDA. Whether or not these tactics will translate into safer products remains to be seen, though. "The FDA doesn't have the budget or manpower it needs to keep companies running scared," Dr. Moyad says.

In the meantime, you can use supplements safely by taking some precautions. First, and most important, tell your doctor about any natural remedies you are taking—or even thinking about taking—to make sure they're safe for you. When you're shopping, it's best to buy at a big-chain supplement store or pharmacy like GNC or The Vitamin Shoppe; they may act faster to pull recalled items than smaller stores. Look for the USP Verified Mark, which shows that the nonprofit US Pharmacopeia (USP) has verified that the product contains the ingredients listed on the label in the amounts specified and doesn't hold unacceptable levels of contaminants, says John Atwater, director of the USP Verification Program. And do your research at reputable web sites.

As for Sarah Berry, she's now on prescription medication for her heart condition—and is part of a class-action lawsuit against Hydroxycut's manufacturer. "Taking products that aren't thoroughly investigated by the FDA should be considered unsafe," she says. "I don't want to see other people go through what I've been through."
---
Note that Dr. David Katz (Director of the Yale Prevention Research Center) recommends Juice Plus+ instead of a multi-vitamin.
Juice Plus+ is "NSF certified" and classified as food (the label shows "Nutrition Facts" not "Supplement Facts",) so it is absolutely safe and effective. According to Oprah's "O Magazine" in 2004, Juice Plus+ was one of very few supplements to be recommended by Consumerlab.com (quoted in the article above), based on their testing.
Juice Plus+ 'bridges the gap' between what we do eat and what we should eat: 9-17 servings of nutritious fruits and vegetables every day. To learn more about Juice Plus+ from 8 eminent doctors, please watch the video below.
Juice Plus+ is the most thoroughly researched nutritional product in history, shown to:

~ be bio-available (it gets into our blood)

~ significantly increase antioxidants in your body

~ significantly reduce free radicals (oxidative stress)

~ protect and help repair DNA

~ enhance the immune system

~ improve circulation

~ improve heart health

~ improve skin health

~ improve gum health

~ reduce symptoms of the common cold

~ reduce systemic inflammation

~ improve athletic recovery and performance