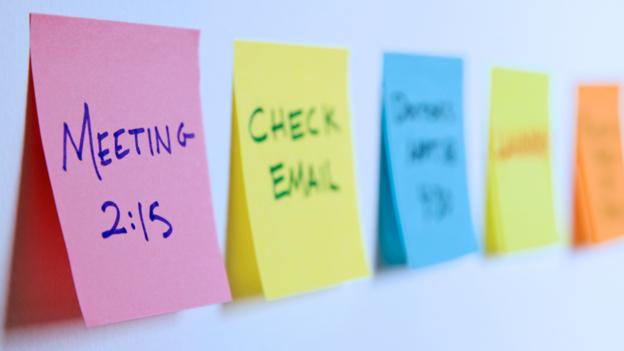 "A good DMO may well be the most useful and simple tool that anyone can use to improve time management. I am confident that this strategy will make a profound difference in your life." Gordon Hester
Your DMO needs to focus you on achieving a goal for the month – for example, the 5-1-1 (enroll 5 new customers, sponsor 1 new partner and Fast or Express Track the '1'). Armed with that goal, you can use the 20-10-5-1 Success Formula to be intentional; then take action.
You''ve heard it said, "plan your work and work your plan" and "people don''t plan to fail; they just fail to plan." Good, focused planning will help your business consistently grow and bring balance to your life.
Complete and stay focused on this DMO Planner; it will help make sure you are doing those things that really pay you well, because 90%+ of your time needs to be spent communicating with people – preferably in person, by phone or zoom/facetime.
Got Rhythm? Define Your DMO
Have you found your rhythm? Are you able to enjoy the natural ebbs and flows of life? Or do you mostly believe that pro-activity is a pipe-dream and you live in the reality of re-activity? If you're feeling the stresses of trying to get it all done, maybe you need to evaluate your DMO. "
Spend a few minutes listening to this DMO Podcast as Curt Beavers and four of the top leaders in this business share their insight on the importance of defining and executing your DMO in order to establish a sustainable rhythm for work-life balance. Take notes and develop your own DMO based on their advice. If you already have a DMO, compare yours with theirs and see if you can find ways to improve.
"The Fortune is in the Follow-up"
Followup should be central to our DMO, but the best follow-up needs the best planning. One of the most successful leaders in Juice Plus+ built her business on stolen moments from Monday to Thursday (and Saturday), but she devoted 2 hours every Follow-up Friday.
Master and use Connection Calls
Connection Calls and Zooms will become increasingly important and powerful in your DMO. To help you make those calls, always remember: ""People are much happier to hear from me than I give myself credit for.""
A Great DMO Fosters Consistency & Builds Great Habits
"Better Habits = Better Life = Better Results" Gordon Hester
Success lies in routine. A quality routine builds healthy, success habits (we want good habits right?!) and habits make up 40% of our day.
Teamzy makes it easy to build your success habits of consistency with a successful routine. Teamzy will take the guesswork out of your daily business activities. You'll know who to contact today to get you closer to building a thriving Juice Plus+ business and the goals that will get you there.